Shipments may be slower than usual due to COVID-19
Mobile Phone Coverage in Bruny Island, Tasmania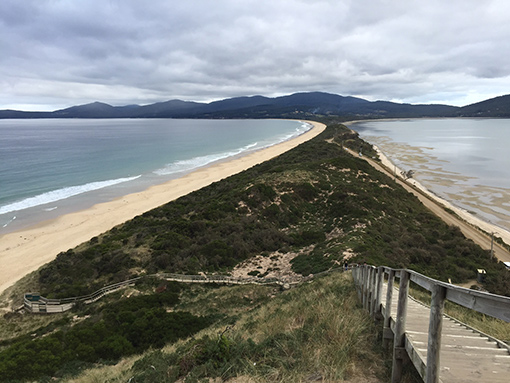 Over the weekend I went on a trip to Bruny Island with friends. We spent our weekend walking on scenic trails, eating gourmet food, and enjoying a beverage or two from the local winery.
I'm with Telstra, one of my friends is with Optus, and another is with Vodafone. This gave us a good opportunity to experiment with mobile phone coverage in Bruny Island.
Bruny Island is a small island off the coast of Kettering, approximately 30 minutes south of Hobart. Being in such a remote part of the state, we were initially unsure about how reliable the phone coverage on Bruny Island would be.
Phone Coverage Comparison
We found that Telstra and Optus provided the best coverage. I had Telstra coverage throughout most of Bruny Island, even in the rugged bushland at Fluted Cape. I did however lose reception near the Berry Farm on the Eastern side of South Bruny. My friend who is with Optus fortunately had reception even when I didn't, and vice versa. My friend who is with Vodafone, however, had much more difficulty getting reception. In fact she couldn't even get reception at our accommodation.
Recommendation
If you are planning to visit Bruny Island, we'd recommend Telstra and Optus as equal contenders. We recommend giving Vodafone a miss simply because we found that coverage wasn't reliable enough. Telstra and Optus Australian SIM cards can be purchased from Simply SIM Cards, at a low flat rate of A$14 each shipped internationally.