Shipments may be slower than usual due to COVID-19
Australian Travel Blogs
Travel blogs are a great way to get inspiration for your next trip. There are a wealth of blogs online that give you tips about the top attractions, where to stay, and how to get around. Here are some of our favourite Australian travel blogs.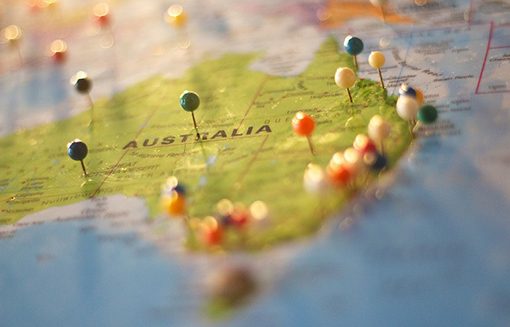 Travelling Frenchies
Frenchie is an avid traveller and ex-travel agent with over 16 years of experience. You can follow her family's adventures in her blog, Travelling Frenchies. This travel blog aims to inspire others to get out there and explore Australia and the big wide world. You can follow their adventures here.
Little Aussie TravellersThis blog follows Loreena and her family as they travel around the Australian outback. This blog provides tips about how to plan for your trip and the best places to stay. They even have advice about how to earn income from your holidays! You can read more here.
Have Wheelchair Will TravelThis inspirational Australian travel blog follows the adventures of a Sydney family who prove that nothing can hold them back. The family has a disabled son who is wheelchair-bound. They have put together a great wealth of information for people travelling with a wheelchair. Find out more here.
Sydney Expert
This blog is a fantastic resource for anyone travelling to Sydney. The blog is written by Paula, who is based in Sydney and loves to share her city with visitors. Her posts will help you plan a great itinerary for your trip to Sydney, no matter what your budget is. Plan your trip to Sydney here.
Frugal Frolicker
This blog provides all the best tips for travelling Australia on a shoestring. It's a great resource for anyone travelling on a budget. The Frugal Frolicker blog proves that you don't have to spend heaps to travel! Get some budget travel inspiration here.